Georgina Rodriguez definitely spent a happy Valentine's Day when she received very loving wishes from her boyfriend Cristiano Ronaldo. In the latest photo shared on his social media account, Ronaldo gently hugs his girlfriend Georgina in his arms. Both of them smiled brightly, revealing happy faces.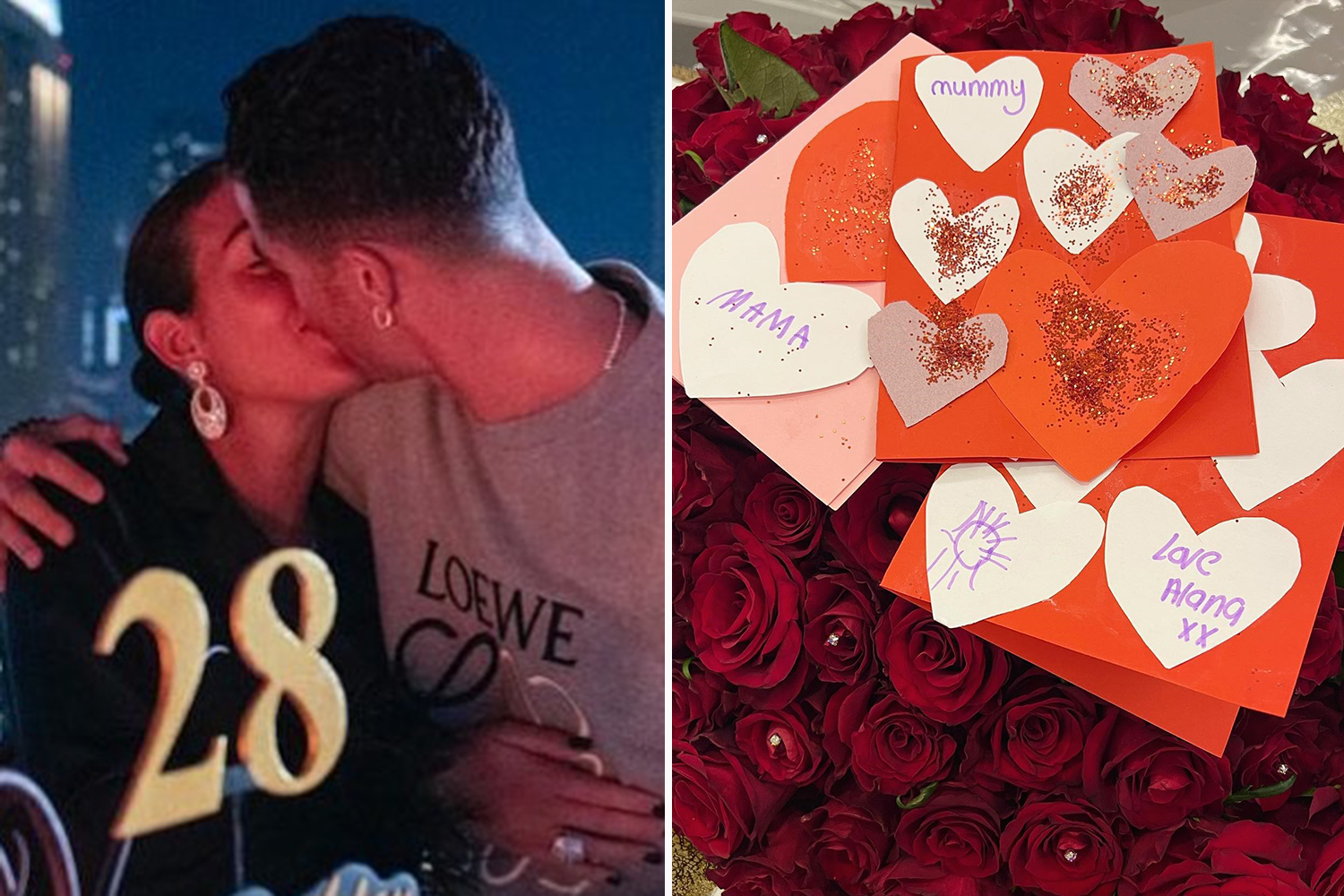 "Happy Valentine's Day, my love. So lucky to have you in my life!", the Portuguese superstar attached a very emotional message.
After just over 2 hours of posting, Valentine's wishes only on Ronaldo's Instagram account have earned 5 million "hearts" and tens of thousands of comments. The stats are much more impressive than a few previous posts.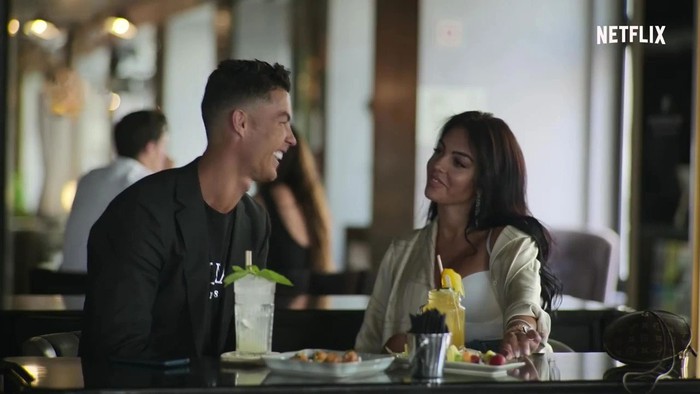 "The world's number 1 couple", "Oh so romantic, happy Valentine", some fans did not forget to send their wishes and express their admiration to the talented couple. Even a friend of CR7's family was frank: "Let's get married!".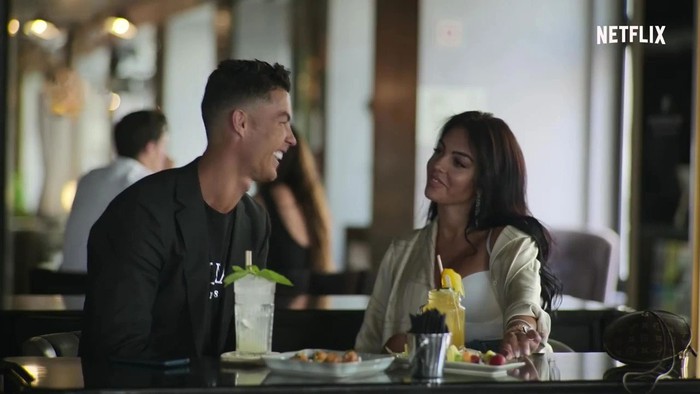 After a difficult start with Al Nassr, Ronaldo is slowly finding his inspiration to score again. In the last match, the superstar born in 1985 scored 4 goals in a row to help the home team win 4-0.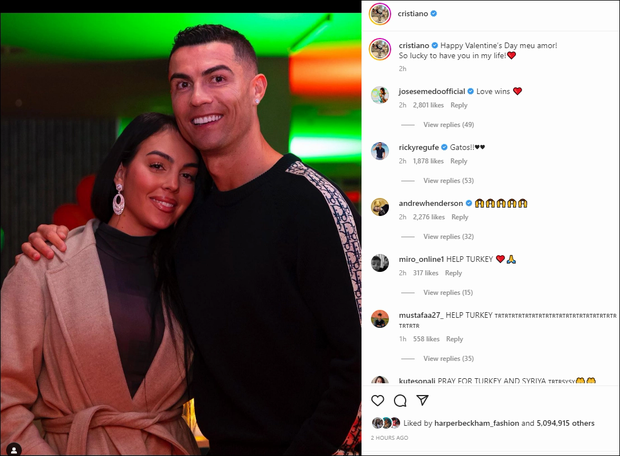 Just sublimating on the pitch, while enjoying the happy days with his girlfriend Georgina and the little angels, what more could Ronaldo expect.
On the evening of February 17 (Hanoi time), Ronaldo will continue with his teammates to welcome Al Taawoun in round 17 of the Saudi Pro League.