Manchester United Reportedly Gearing Up for Double Midfield Signing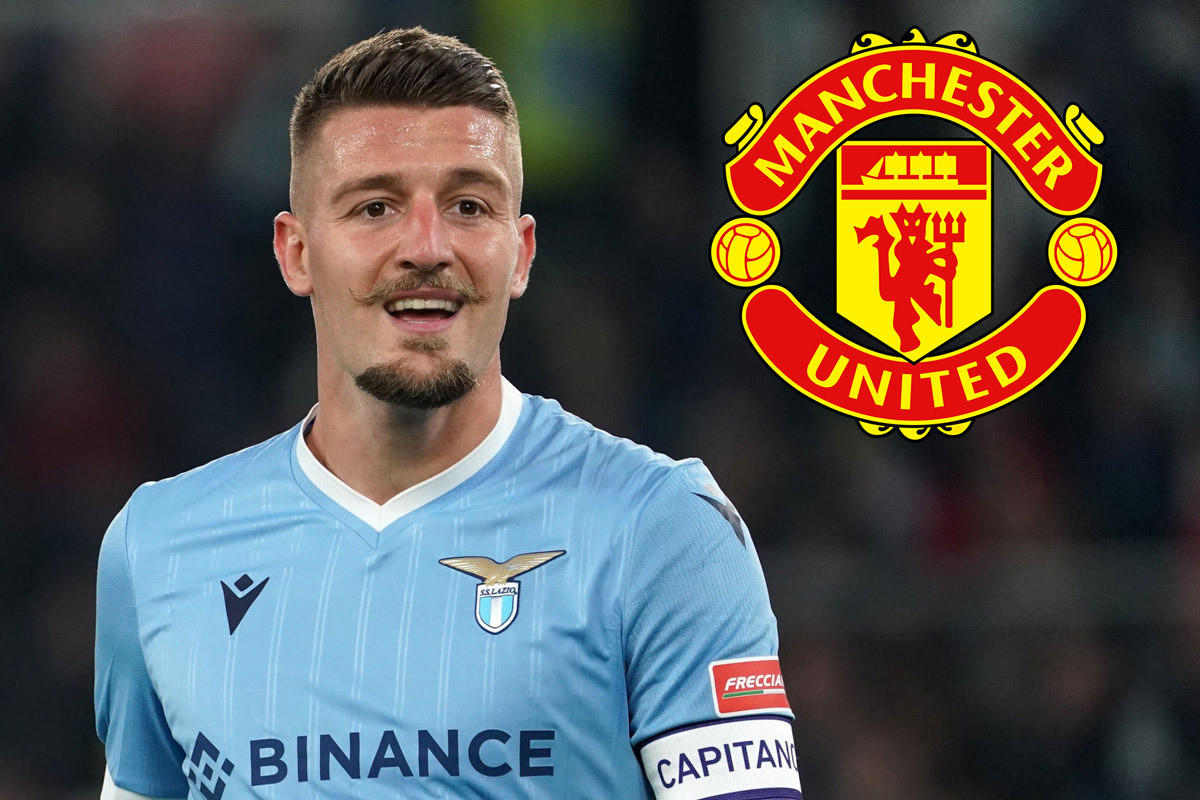 Manchester United's manager, Erik ten Hag, has reportedly set his sights on Lazio midfielder Sergej Milinkovic-Savic after learning the total package cost to bring the Serbian star to Old Trafford.
United's efforts to strengthen their midfield have stalled in recent weeks, as they waited to push through a deal for Frenkie de Jong. However, having failed to gain any ground on his signing, Ten Hag and United have quickly moved on.
A deal to bring Adrien Rabiot to Old Trafford appears to be gathering pace, with a fee agreed with Juventus, and positive talks held with his agent and mother, Veronique.
However, Rabiot may not be the only midfielder set to sign for United this summer. Reports emerged about how a deal for Milinkovic-Savic was also gathering pace.
It is suggested that the Serbian midfielder is pushing for the move in the wake of fresh United interest, and with Lazio seemingly ready to sell, the long-standing target for United could finally find himself at Old Trafford.
The story has been featured prominently in three Italian newspapers, with all three adamant that a move could be on the cards. With two years left on his deal, Lazio is asking for £57.5m for the midfielder. That fee is seemingly one that United is willing to meet.
Additionally, the 27-year-old Serbian is reportedly seeking a total salary package of £24.9m over a four-year deal. With a deal for Rabiot costing around £17m, United could feasibly sign both players for a similar fee they were willing to pay for De Jong.
The potential double deal would represent a shrewd piece of business for Manchester United, given the £71m fee they were seemingly ready to pay for De Jong. United's performances over recent times have come in for plenty of criticism, with the midfield pair of Fred and McTominay receiving criticism following their defeat to Brighton.
Former Manchester United players Roy Keane and Paul Scholes have been vocal in their criticism of the midfield duo, with Keane stating that they are not good enough to get Manchester United back competing at the top. Meanwhile, Scholes described their first-half showing against Brighton as "shambolic."
In conclusion, Manchester United's double midfield signing of Rabiot and Milinkovic-Savic could be a game-changer for the team, given their recent struggles in the middle of the park.
With a total package cost of around £41.9m, it could be a shrewd piece of business for United, who are looking to compete at the top of the Premier League once again.