Although staying in an expensive hotel when moving to a new team, Ronaldo cannot match Messi in this regard.
No private villa in Saudi Arabia yet, so Ronaldo and his family temporarily stayed at the Four Seasons Hotel, located on the Kingdom Tower in the capital Riyad. This is one of the tallest towers in Saudi Arabia, with a height of 302 meters.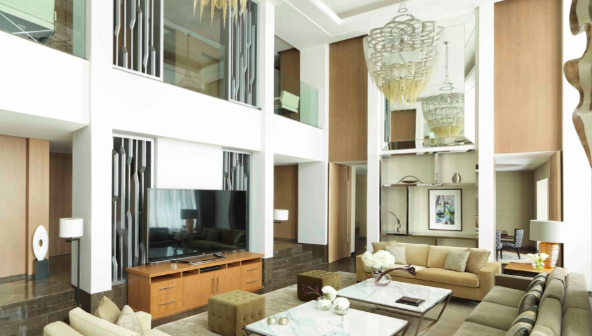 Ronaldo with his girlfriend and children in the "Kingdom Suite" room inside the 99-storey tower. This is a atrium room, ie connecting two floors together and the owner will have a very spacious upper space.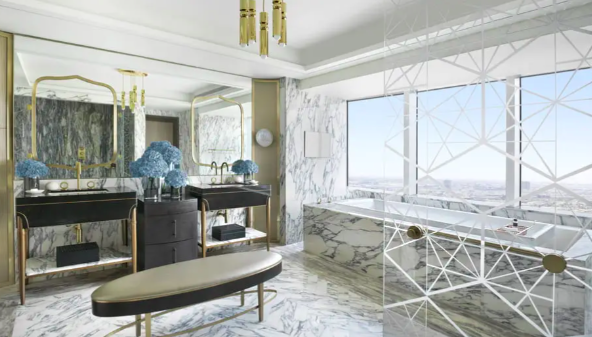 According to the hotel's description, Ronaldo's room spans from the 48th floor to the 50th floor, with a soaring living room, private office, dining room and media room.
From the top of the room, you can have a panoramic view of the capital Riyad. Rent is about 300 thousand USD per month. It's expensive and luxurious, but Ronaldo's room is still not comparable to the palace room of Messi's family.
In the summer of 2021, when he first moved to PSG, Messi rented a palace room for $ 20,000 per night, or $ 600,000 per month for his wife and children to stay. The room is located in the Le Royal Monceau hotel, opened in 1928, which is nearly a century old.
The hotel is located in the Avenue Hoche district, near the Arc de Triomphe, the most luxurious and private area of the French capital.
Messi's room has its own swimming pool and movie theater. There are up to 6 restaurants on the common grounds. The hotel is close to the French art district, exhibitions and major cultural events.
Back to Ronaldo, the 38-year-old superstar will only stay at the hotel for 1 month before finding a long-term rental ground villa. The food provided for Ronaldo's family will be "the finest dishes from China, Japan, India and the Middle East, with the freshest ingredients available on request". Hotel staff are asked not to take pictures with CR7.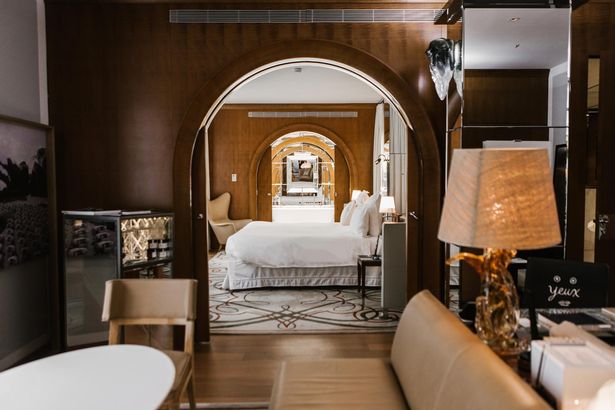 Girlfriend Georgina Rodriguez is said to be pleased with the hotel as it is located in a shopping center with stores like Louis Vuitton and Zara.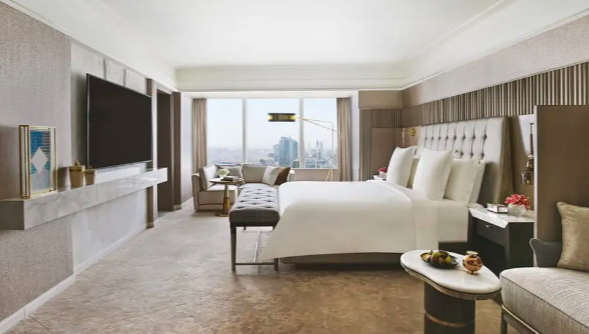 If Ronaldo wants to have a romantic evening with Georgina, the hotel can offer him an exclusive dinner on the Sky Bridge at the top of the tower. This is an extremely unique architecture and is one of the most famous tourist attractions in Riyadh.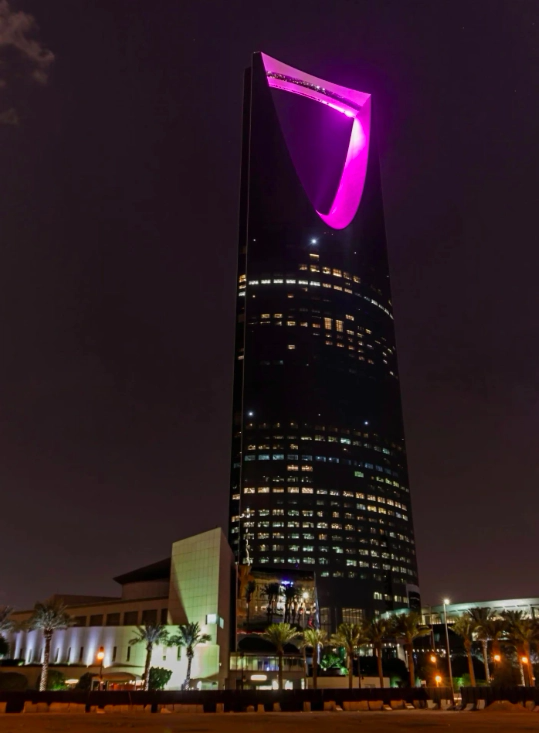 The hotel promised to seal off the entire bridge from curious crowds and put a table in the center of the bridge. On its website, Four Seasons states: "The most spectacular sight in the capital Riyadh is a private dinner for two at the Sky Bridge".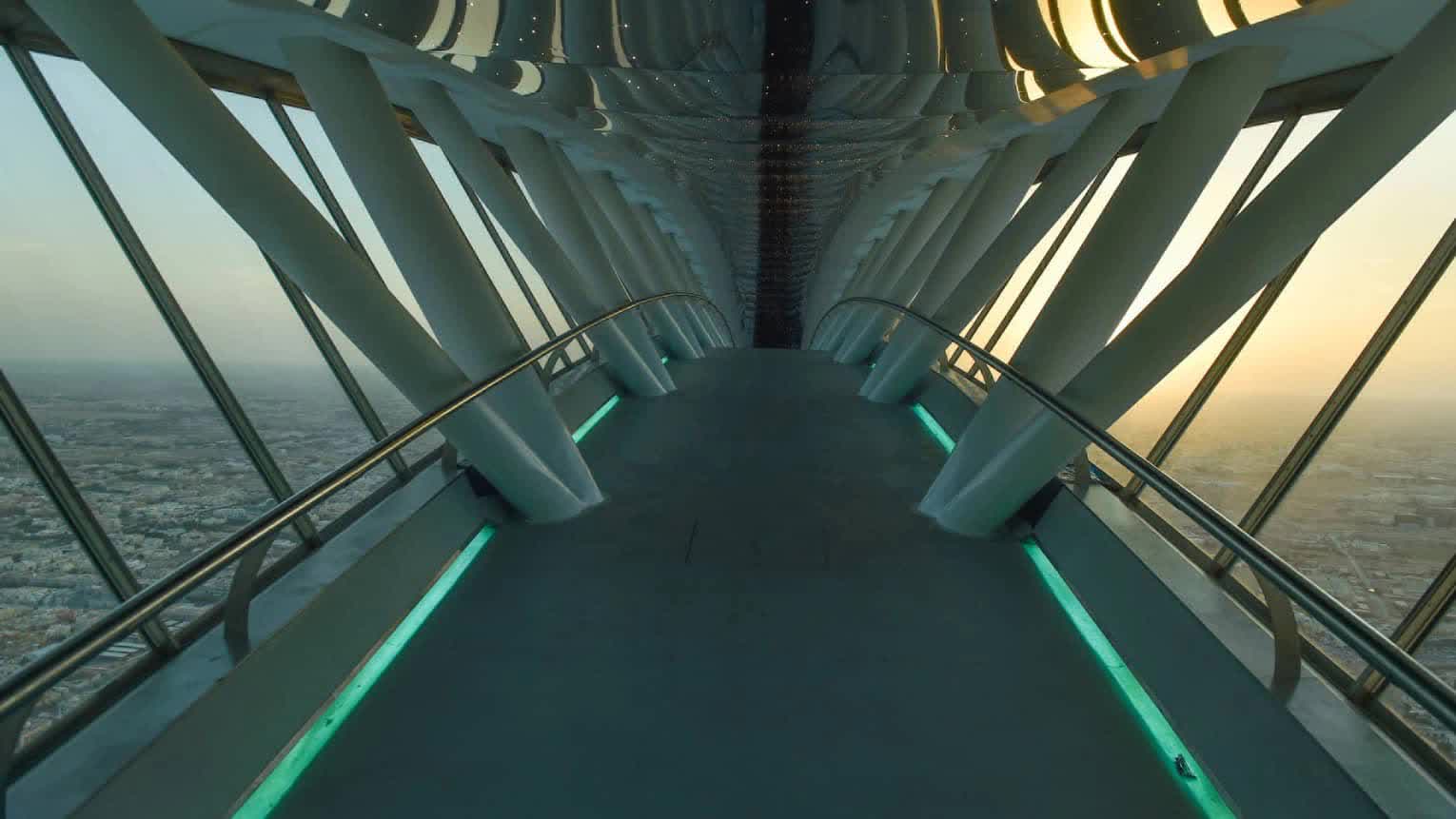 "Crossing the top of Kingdom Tower Center, where the Four Seasons Hotel Riyadh is located, the 300-meter-high bridge offers you an unprecedented panorama of the glittering city below."