According to Italian media, Ronaldo will fly from Saudi Arabia, where he and his family live, to Italy to meet the judge and prosecutors. This is part of an investigation targeting Juventus in which Ronaldo is also involved.
As is known, from 2018 to 2021, Ronaldo joined Juventus and received a salary of 31 million euros/year, excluding bonuses. During that time, Juventus faked the numbers, colluded with the players to beautify the books with the intention of tax evasion.
But in the end, they couldn't get past the investigating agency. The conclusion was made that Juventus had joined hands with the players to beautify the books in order to "avoid" significant taxes.
Ronaldo is also on this list. Therefore, he is on the interrogation list of the investigating agency. But Corriere della Sera also revealed that Juventus had convinced Ronaldo to agree to a deal, allowing Juventus to "deferred" 20 million euros of his salary and this amount was not included in the documents.

However, in the agreement only the signature of Paratici (former sporting director of Juventus) is not signed by Ronaldo himself. So, by the way back to Italy to take testimony, the Portuguese superstar also wants to make a deal with Juventus about this money.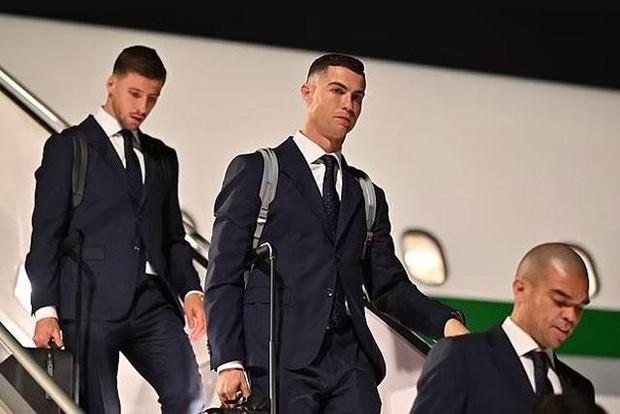 According to many sources, Ronaldo will fly from Saudi Arabia to Turin on a private jet. He was accompanied by his girlfriend Georgina and his lawyers. They will put pressure on Juventus, demanding that this club quickly pay 20 million euros in outstanding wages as soon as possible.
It is not clear whether Juventus will accept Ronaldo's request or not, because at this time, the top members related to his salary are under investigation.