Robin van Persie, the former Manchester United striker, has made a return to the club to oversee a training session with players, while also being interviewed by United manager Erik ten Hag.
The Dutchman was photographed with ten Hag in Manchester city centre on Monday night, where they were joined by their agent, Kees Vos. Van Persie is back at United's Carrington training complex as he works towards earning his coaching badges and preparing for a potential career in management.
Van Persie spent three seasons at Manchester United, scoring 58 goals in 105 appearances, before being allowed to join Fenerbahce a year before his contract expired.
Despite the Dutchman's departure, he has remained a popular figure amongst the United faithful, and even returned to Old Trafford in 2016 with Fenerbahce, where he received a standing ovation after scoring in a 4-1 Europa League defeat.
While Van Persie is not being lined up to join United's coaching staff, Ten Hag is assisting a friend of the club with his career development.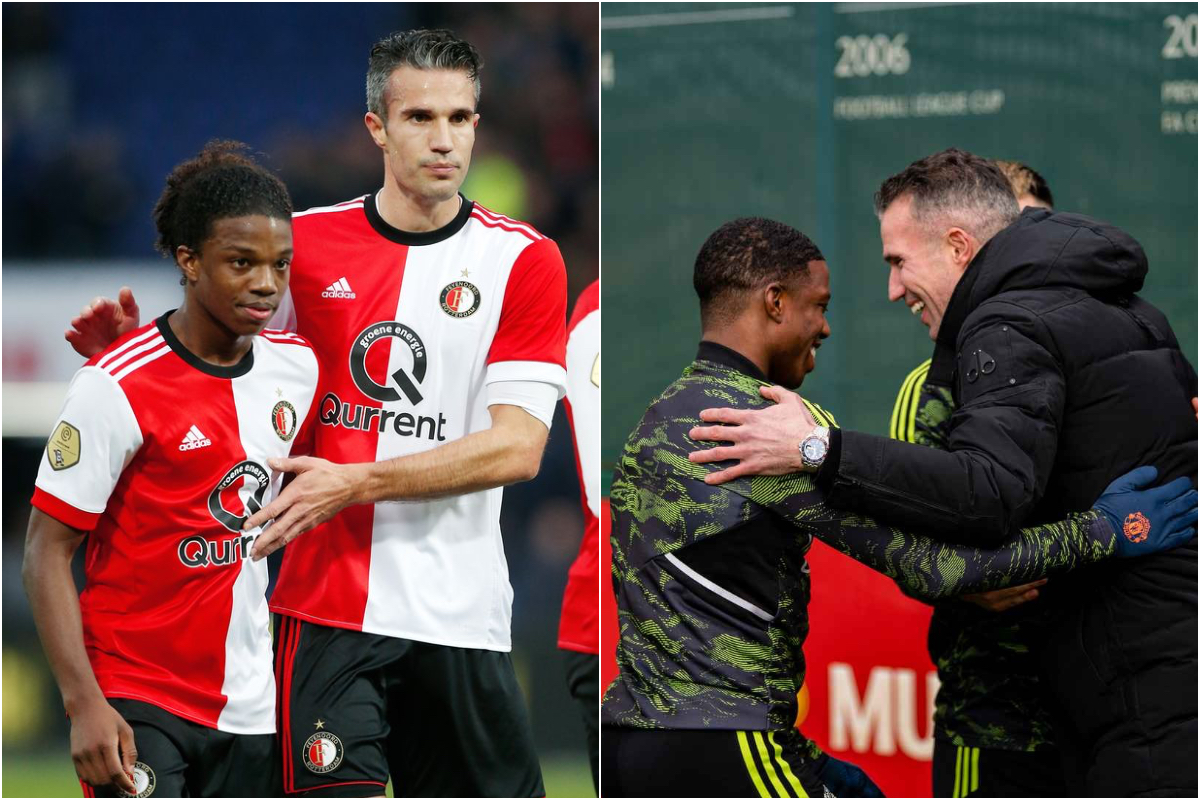 The Dutchman is currently assisted by Mitchell van der Gaag and Steve McClaren, with performance analyst Kevin Keij also following him from Ajax to United.
Van Persie has expressed his pride in his compatriot, Tyrell Malacia, who is "proving" his worth to United this season. Speaking to the club's official website, Van Persie said, "I do believe, per window, [you have] to get a couple of the right players in, and Tyrell Malacia is one of them.
He wasn't really well known before he came. I played with him at Feyenoord, so I knew how good he was, and still is, and he is proving that every game."
Malacia has been impressing in his performances for United, and Van Persie believes he is giving hope to youngsters not just in England but also in Holland.
"He's not only giving youngsters here hope, he's giving youngsters in Holland hope, like okay, if you play well, there is a possibility that you can go really far, so that you end up playing for a team like Manchester United, and I'm just proud of him," said Van Persie.
Van Persie's return to United has certainly caused a stir amongst fans of the club, and while he may not be re-joining the team in a playing capacity, his presence and contributions to United's coaching staff will undoubtedly be welcomed. As for Malacia, he will be looking to continue impressing on the pitch and fulfilling his potential in the years to come.