Saudi authorities have reached a final verdict after receiving a call to expel Cristiano Ronaldo for his recent controversial behavior.
Recently, Cristiano Ronaldo became the focus of criticism for his act of grabbing sensitive parts with his hands as a response to the chants of Messi's name in the match Al Nassr lost 0-2 to Al Hilal.
According to the Mirror, this is considered an insult to many Muslims, especially when it occurs during the fasting month of Ramadan. Witnessing this rude behavior in public, many fans were indignant and simultaneously demanded the expulsion of Ronaldo from Saudi Arabia.
The action made Ronaldo criticized by the Arabs and demanded his expulsion from the countryEven then, a lawyer named Nouf bin Ahmed asserted that Ronaldo's behavior was illegal. This person said that he would make an application to the authorities, requesting the arrest and removal of CR7 immediately.
The case then went to the Disciplinary and Ethics Committee of the Saudi Football Federation. After a thorough investigation and review of the extent of the violation, the organization decided there was no penalty for Ronaldo.
Explaining this, the Commission said that a penalty will be considered only if the serious incident is reported by the referees in minutes. Accordingly, videos posted on social networks are not the basis for trial.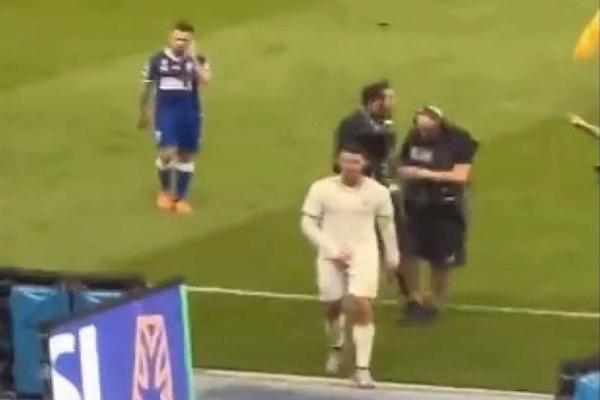 Thus, Cristiano Ronaldo will not be banned from playing or expelled as the media has reported in recent days. Previously, Al Nassr club also believed that CR7 would not be penalized when issuing a statement claiming that Ronaldo's actions were just a natural reaction while suffering a groin injury.
After this controversy, Ronaldo and his teammates will return to focus for the Saudi Pro League championship race. At this time, Al Nassr is 3 points behind the leader of the group Al Ittihad but has played more than one match, and the tournament is only 6 rounds away.