Rodrygo performed the same kind of celebration as his idol Cristiano Ronaldo when he scored twice against Chelsea in the second leg of the Champions League quarter-final on the morning of April 19.

In the 58th minute, Real Madrid took advantage of the opportunity when the Chelsea squad was rising to organize a counterattack. Rodrygo escaped very quickly on the right wing before stretching across.
On the inside, Karim Benzema couldn't finish but Vinicius Jr was there just in time to receive the ball. The Brazilian star controlled his composure before returning it to Rodrygo himself to finish from close range, opening the scoring.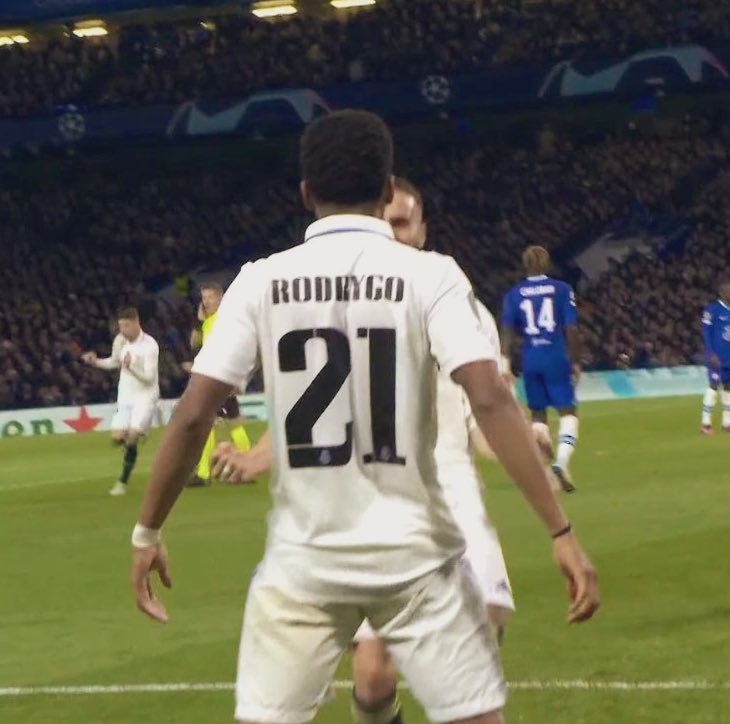 After the moment of tearing Chelsea net, Rodrygo celebrated "Siu" like Cristiano Ronaldo. CR7 is the player contacted by "The Blues" in the early transfer window of the 2022/23 season. However, then Chelsea coach Thomas Tuchel advised President Todd Boehly not to recruit the superstar born in 1985.
Rodrygo is like Ronaldo you 1
Rodrygo wants to pay tribute to Ronaldo.
Explaining the celebration, Rodrygo said: "After scoring, I was about to make a slip with my knee.
However, I changed my mind and decided to imitate the celebration style of my idol Cristiano Ronaldo. Really. "It's an honor to play for Real Madrid, the biggest team in the world. We will wait and see if the next opponent is Man City or Bayern Munich."
"I also don't know how to explain why Real Madrid always plays well in the Champions League. I just know that this tournament is really special. Whenever I play, my only purpose is to help the club. . I want to keep playing, scoring and winning more championships," added Rodrygo.
At the age of 22, Rodrygo has 10 goals in the Champions League. The impressive performance of the young Brazilian star helped Real to reach the semi-finals for the third consecutive season.