A humpback whale calf became entangled in shark nets off Australia's Gold Coast this week, and a rescue team received some unexpected help from its mother who kept the youngster afloat so it could breathe during the ordeal. The incident highlights an ongoing, highly polarized debate about the use of shark nets.
The swath of netting was put up after a surfer sustained minor injuries to his leg from a shark bite recently. It was the sixth such incident in the area since last year. However, while that number sounds alarming, it is essential to remember how many people enter the water every day along the coastline's popular beaches. To put things into perspective, 116 marine animals – including whales, dolphins, and sea turtles – died in the nets around Australia in that same period.
Many organizations, however, including some of the Australian government's agencies, continue to oppose the nets. New South Wales Premier Mike Baird has pushed back against the use of additional netting for nearly a year, choosing instead to direct funding to non-lethal approaches that help to reduce shark-human conflict.
The use of nets is supported by local business owners who have seen a dip in tourism and sales in recent months. However, it's a common misconception that these floating barriers create an enclosed bathing area, and scientists continue to emphasize that they're not a fail-safe. In fact, the jury's still out on whether the nets are effective at all.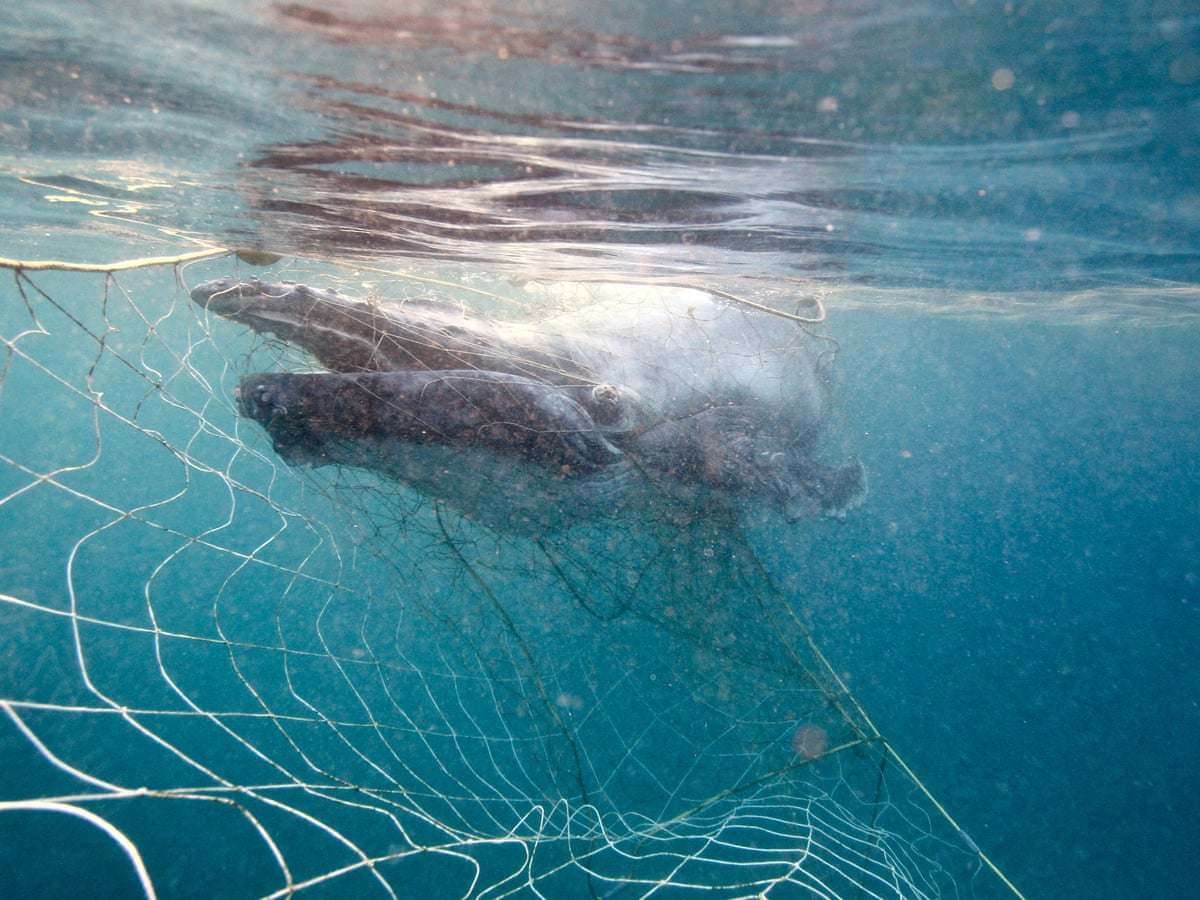 The situation is reminiscent of Western Australia's infamous shark cull, which was also implemented – against the advice of scientists – after a spike in shark bites before it was eventually cancelled. This point was highlighted earlier this month by Australian Centre for Cultural Environmental Research scientist Dr. Leah Gibbs, who opposes the nets. "We can do better than this," she said.
It remains to be seen what steps officials in New South Wales will take next, but many hope that non-lethal approaches will be prioritized to protect both humans and marine animals, including threatened species. In the meantime, incidents like the entanglement of the humpback whale calf serve as a reminder that traps intended for one species can have unintended consequences in the wider ecosystem.