On June 13, 2022, a group of scientists from Cambodia and the United States made an incredible discovery. They were alerted by a local fisherman who had caught a giant freshwater stingray in the Mekong River in northeastern Cambodia, south of Stung Treng. The fisherman quickly called the nearby team of scientists from the Wonders of the Mekong project, which focuses on conservation work in communities along the river.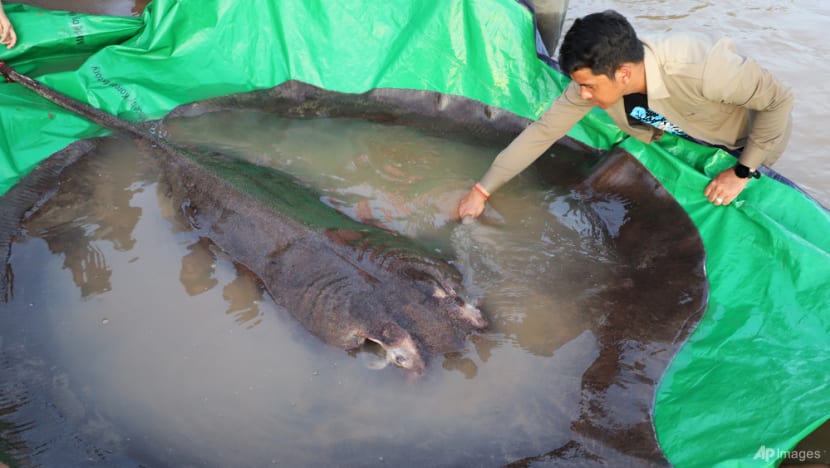 When the team arrived, they were amazed by what they saw. The giant stingray measured almost 4 meters from snout to tail and weighed slightly under 300 kg. According to a statement from the joint Cambodian-US research project, this was the largest recorded freshwater fish in the world, surpassing the previous record of a 293 kg Mekong giant catfish discovered in Thailand in 2005.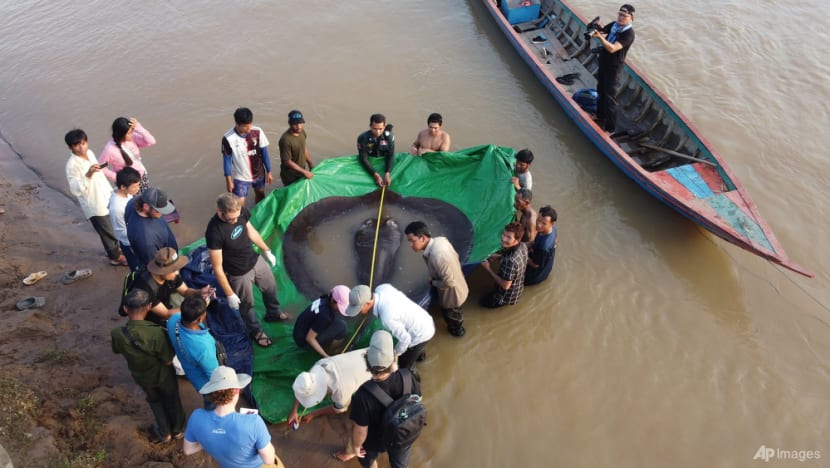 The team of scientists and researchers, along with Fisheries Administration officials, measured the length of the giant freshwater stingray from snout to tail before releasing it back into the river. They also inserted a tagging device near the tail of the mighty fish before releasing it. The device will send tracking information for the next year, providing unprecedented data on giant stingrays.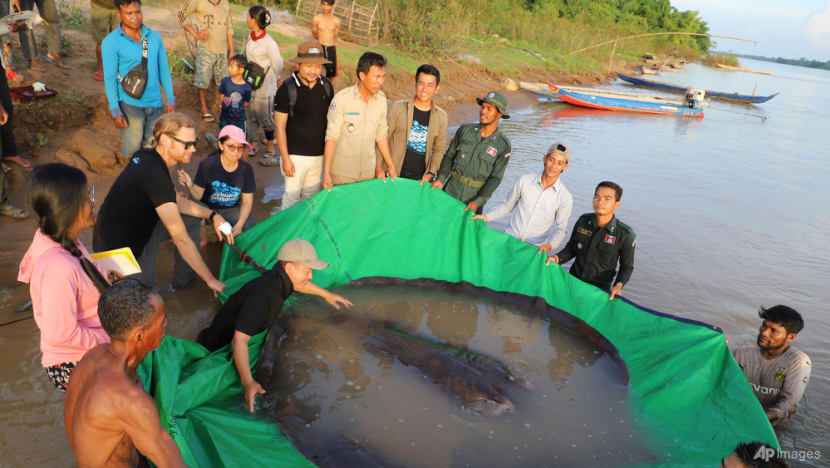 The Mekong River runs through China, Myanmar, Laos, Thailand, Cambodia, and Vietnam. It is home to several species of giant freshwater fish, but environmental pressures are rising. In particular, scientists fear that a major program of dam building in recent years may be seriously disrupting spawning grounds.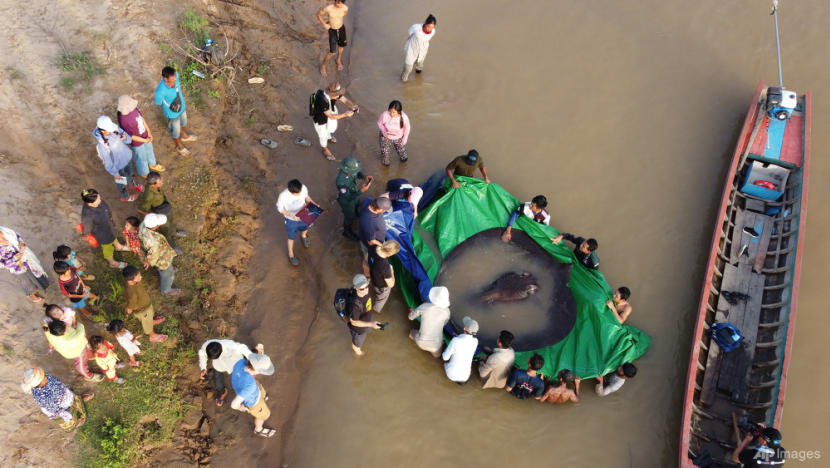 "Big fish globally are endangered. They're high-value species. They take a long time to mature. So if they're fished before they mature, they don't have a chance to reproduce," said Zeb Hogan, the leader of Wonders of the Mekong, in an online interview from the University of Nevada in Reno. "A lot of these big fish are migratory, so they need large areas to survive. They're impacted by things like habitat fragmentation from dams, obviously impacted by overfishing. So about 70 percent of giant freshwater fish globally are threatened with extinction, and all of the Mekong species."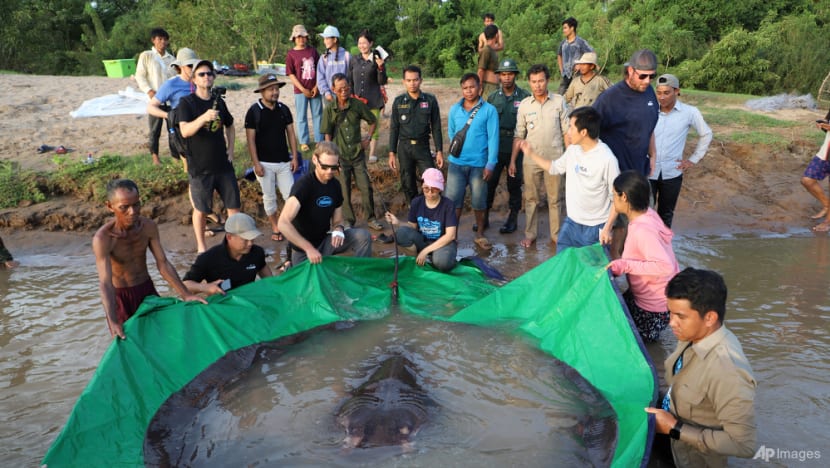 Despite the challenges facing giant freshwater fish, the discovery of this giant stingray was a hopeful sign for the Mekong River, according to Hogan. "The fact that the fish can still get this big is a hopeful sign for the Mekong River," he said.
In addition to setting a new record, the catch of this giant stingray was also about highlighting the need for conservation efforts in the Mekong River and other freshwater ecosystems around the world. As Hogan noted, "We need to do a better job of protecting these species, their habitats, and the river ecosystems that they depend on."