Manchester United have reportedly decided against the return of Mason Greenwood for the current season, citing commercial interests as part of their reasoning.
According to Mail Online, United officials have closed the door on Greenwood joining the team until at least the 2023-24 campaign, as the club's internal investigation is unlikely to be concluded until summer.
The club's corporate partners have allegedly warned United that it would be a public relations nightmare to allow Greenwood back into the fold, despite some footballing staff being open to his return.
The club is running an independent investigation into the suspended player's conduct after all charges of attempted rape, assault, and coercive and controlling behavior were dropped by Greater Manchester Police last month, leaving the door open for a potential return.
Greenwood has reportedly expressed his desire to return to the pitch and held regular talks with the club since his charges were dropped.
However, the club is reportedly split on whether they should let him back. Some staff insist that Greenwood should be given another chance, but the commercial side of the club is concerned that allowing the striker back into the fold could damage United's reputation.
Greenwood's profile is still listed on United's club website, and the Premier League side has not reallocated his No. 11 shirt. The forward has continued to collect his salary since his suspension, and according to the Mail's report, is still owed over £8 million under his current deal.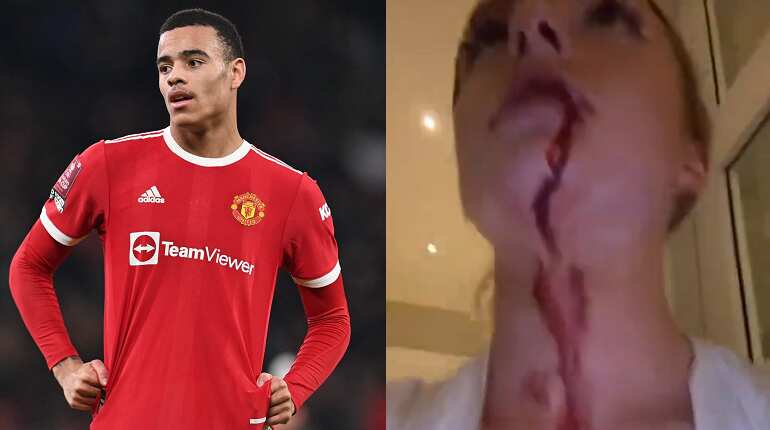 It is clear that the issue surrounding Mason Greenwood's potential return to Manchester United is a complex one. While some staff believe he deserves another chance, the commercial side of the club is worried about the potential damage to the club's reputation.
It is understandable that the club's corporate partners would want to distance themselves from any player involved in negative publicity, but it is also important to remember that Greenwood is a young player who may have made a mistake. It remains to be seen how the club's investigation will conclude, but it is clear that Greenwood's return to the team is not a straightforward matter.