The 22-year-old winger has struggled to get to grips with English football in his first few months as a Manchester United player and underwhelmed again earlier this week
Manchester United's marquee summer signing Antony has been blasted by Gabriel Agbonlahor after an 'embarrassing' performance against Nottingham Forest on Wednesday night.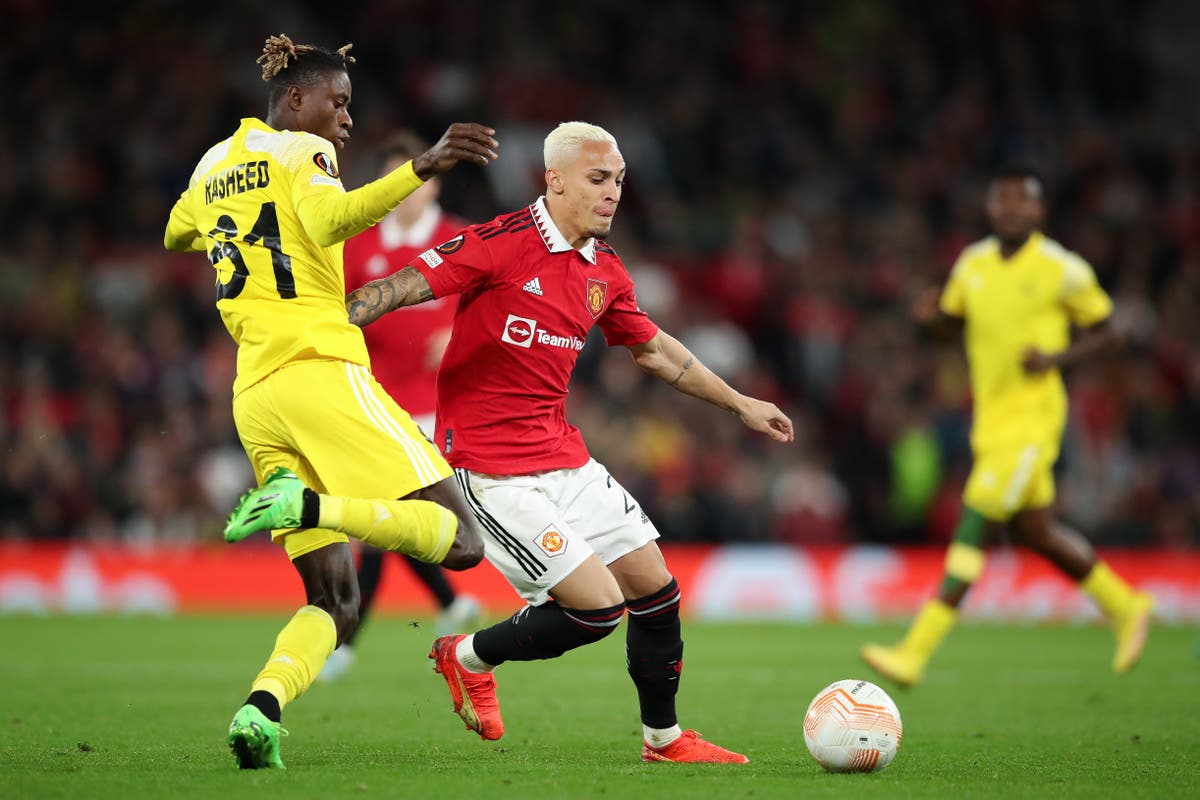 Antony is still struggling to make his mark on this Red Devils side and is now starting to come under serious scrutiny following another forgettable display. The latest in a long line of dire showings came when United welcomed Forest to Old Trafford for the second-leg of their Carabao Cup semi-final clash.
The Brazilian cost the club £84.4 million when they bought him from Dutch giants Ajax, but Antony has plenty to do if he is to even come close to justifying that fee. After a debut goal against Arsenal inspired two more goals in the next two games, he is without a strike since early-October in the Premier League.
His only other goal for United came in the Carabao Cup; a competition Erik ten Hag's men now have a real chance of winning having reached the final. They will face off with Newcastle at Wembley later this month in a bid to end their five-and-a-half year wait for silverware, with United's last trophy coming in the form of the 2017 Europa League.
Antony lasted just over an hour against Steve Cooper's side on Wednesday as United booked their place in the final with a 2-0 win to seal a 5-0 aggregate victory. However, he did not evade the criticism of Agbonlahor, who was scathing in his assessment of the former Ajax star.
Speaking on talkSPORT Breakfast, the ex-Aston Villa forward said: " Manchester United have looked better since Erik ten Hag has come in and they've done better in the last few months. But when I look at Antony, there's been a few big transfers in the Premier League, £86million for him…
Antony failed to make an impact for United against Nottingham Forest
"I think he's a bluffer. I think when he gets the ball, he doesn't take a player on. He doesn't have the speed to take players on. With 11 league games he's got three goals, no assists. Four Carabao Cup games, one goal, no assists. Two FA Cup games, one goal, one assist. That's one assist in all competitions."
Ever the showman, Antony has often taken every chance he can get to showcase his bag of tricks and flicks – including a party piece where he spins around in a full circle with the ball still glued to his boot. While impressive, it is a skill that is yet to actually get Antony anywhere and can often slow down attacks.
It is certainly not something Agbonlahor is particularly fond of, as he made clear: "What would you do if you were a defender?" the former Villa ace said as he tried to copy the trick. "It's embarrassing, he needs to liven up!"