Manchester United receive another advantage in recruiting talented young midfielder Jude Bellingham in the upcoming summer transfer window.
According to sources from Marca, Real Madrid has withdrawn from the race to sign Jude Bellingham in the upcoming summer transfer window of 2023.
The reigning Spanish and European champions have recently invested in Eduardo Camavinga and Aurelien Tchouameni in successive transfer windows and are reluctant to splurge in June.
Jude Bellingham is the target of many big clubs across Europe. However, to be able to sign the England international, the big boys will have to spend no less than 100 million pounds. Because of this, Real Madrid decided that they could no longer pursue Bellingham.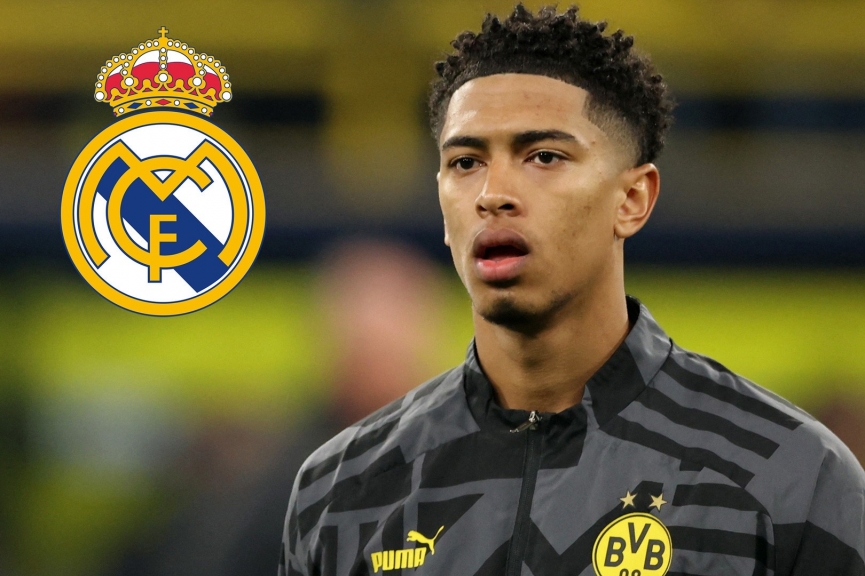 Real gave up Bellingham. Photo: INTERNET
The fact that a giant competitor like Real Madrid abandons the Bellingham deal will be a good sign for other clubs interested in him like Manchester United.
Coach Erik Ten Hag highly appreciates the 19-year-old's talent and sees him as a worthy addition to the Red Devils' midfield. Even the Dutch strategist is said to be ready to give Bellingham the captain's armband in the future.
However, MU only has one less worry on the side of Real Madrid when they will have to compete with Bellingham with their great rival in the Premier League, Liverpool. The 'Red Brigade' has always considered Jude Bellingham as one of its top targets in recent years.
Besides, the Anfield team is also promised a major reconstruction in the summer and Bellingham is considered the first brick of a new generation of players in the Liverpool squad.
Previously, according to information from BILD (Germany), Dortmund was ready to tie Jude Bellingham's feet when increasing the salary of his pillar by 150%.
Accordingly, the former Birmingham player will receive £ 13 million / season, making him the highest-paid star in Dortmund history.
Jude Bellingham has 9 goals and 5 assists for Dortmund in all competitions this season. The young superstar also started in England's first two matches in two victories over Italy and Ukraine.