Hiroyuki Arakawa, a Japanese diver, has developed an extraordinary friendship with a fish named Yoriko. The two have been best friends for over 25 years and their heartwarming bond has recently gone viral on social media.
Arakawa is in charge of overseeing one of the Shinto religion's shrines called torii, which is located in Tateyama Bay, Japan. Over time, he has developed close relationships with various marine creatures and sea fishes in the area, but Yoriko holds a special place in his heart.
A recent scientific study has shown that fish can recognize human faces with an impressive accuracy rate of 86%. This newfound evidence makes the diver's relationship with Yoriko all the more inspiring and legitimate.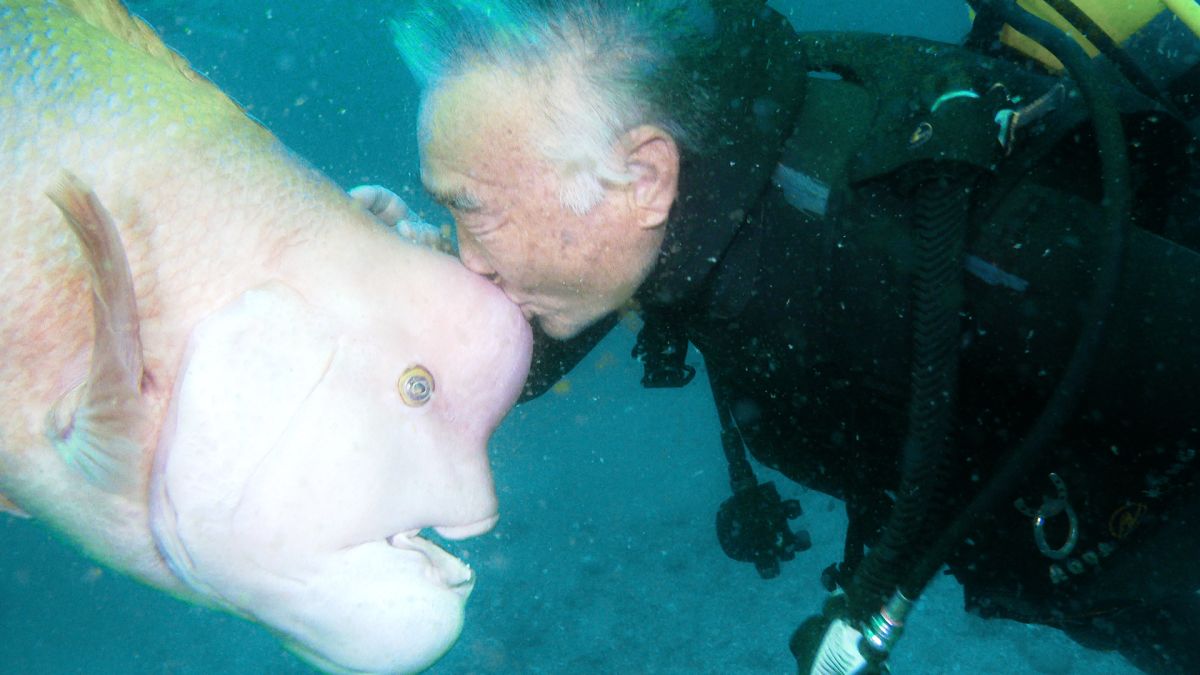 In a video that has gone viral, Arakawa is seen greeting his buddy Yoriko with a kiss every time they meet.
Their friendship began when Arakawa got entrusted to look after an underwater Shinto shrine. Over the years, he has spent countless hours observing and interacting with Yoriko, eventually becoming best friends with the fish.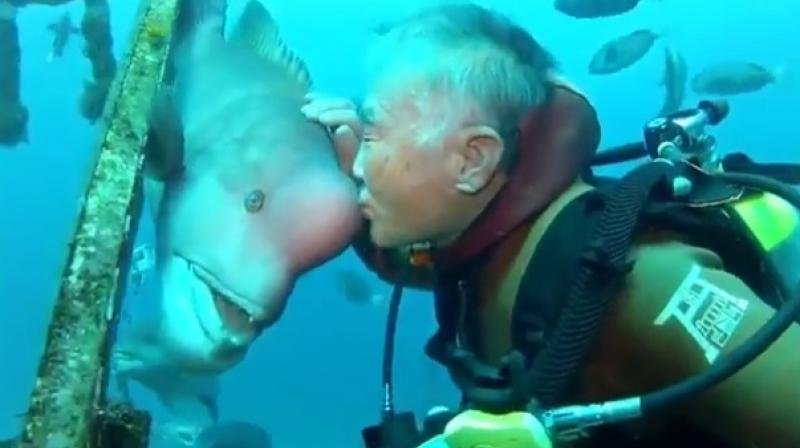 Their bond is a true testament to the beauty of nature and the possibility of human-animal friendship.
In conclusion, the heartwarming friendship between Hiroyuki Arakawa and Yoriko serves as an inspiration for many, showing us that friendship and love can transcend species boundaries. It is a beautiful reminder that we should treat all creatures with kindness and respect.