Georgina Rodriguez wore jewelry worth nearly $2.2 million to watch the match between Portugal and Switzerland. However, Ronaldo has to sit on the bench in this match.
Daily Mail reported on December 6, when in the stands watching the match between Portugal and Switzerland, Cristiano Ronaldo's girlfriend – Georgina Rodriguez – wore jewelry that is said to be worth up to 1, 8 million pounds (about 2.2 million USD).
Most of the audience commented that the appearance of Rodriguez added more attraction to the match that day. Therefore, Rodriguez's investment in costumes and jewelry in this appearance is a wise calculation because the media will certainly pay attention to her.
Ronaldo's girlfriend chose the outfit as a black body-hugging dress, showing off three sexy rings. She wore a light shirt and carried a Chanel bag. The highlight of Rodriguez's jewelry set is the 40mm Rolex GMT-Master II in 18k white gold and baguette-cut diamonds, priced at around £400,000 (nearly $490,000).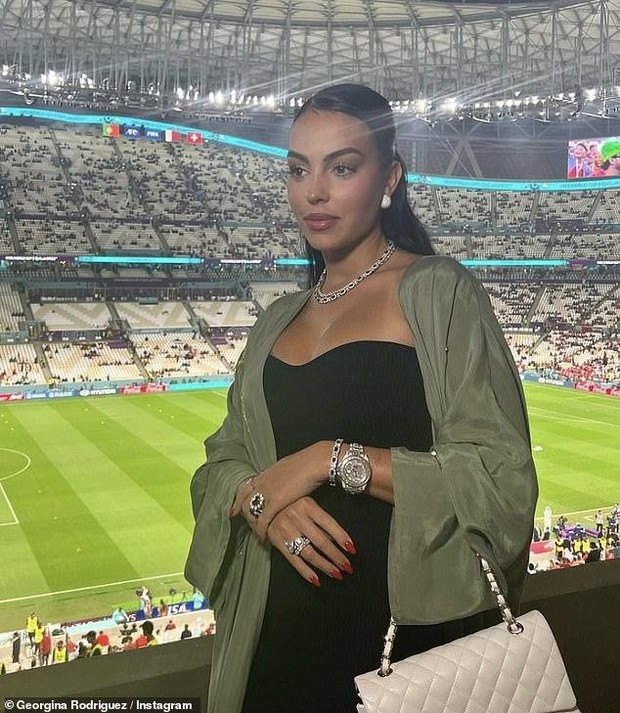 In addition, on Rodriguez's hand was a diamond engagement ring worth £600,000 (over $730,000) and another diamond ring worth around £300,000 ($365,000).
However, the fact that Ronaldo has to sit on the bench is quite a pity for the male player's fans and his girlfriend. Rodriguez expressed his regret on his personal page:
"All the cameras were on him when the 11 main players sang the national anthem. It's a pity that people did not get to see the best player in the world play. The last 90 minutes. But, I hope God and my dear friend Fernando will join forces to shake us up for another night."
Whenever she sees her boyfriend, Rodriguez always smiles.
According to The Sun, the fact that Ronaldo had to sit on the bench was the result of a disagreement between Ronaldo and head coach Fernando Santos after Portugal lost to Korea in the final round of the group stage. Immediately after this match ended, CR7 showed sulking when the coach decided to substitute.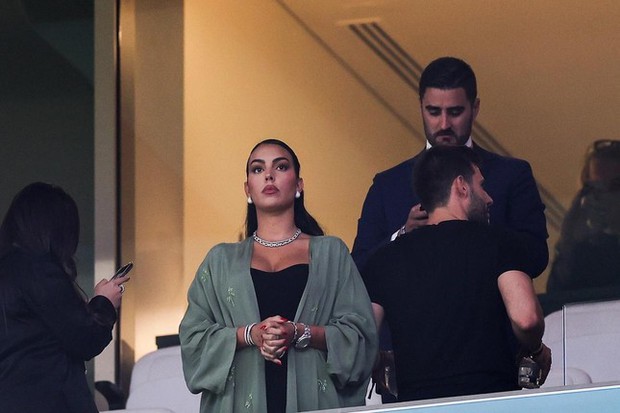 The match between Portugal and Switzerland on December 6 was the first time since 2008, Ronaldo did not start.