The heartwarming friendship between a dog named Gunner and a dolphin named Delta has captured the attention of social media users after a photo of the two sharing a kiss went viral on Twitter. Despite not seeing each other often, the two animals have maintained their close bond for the past 8 years.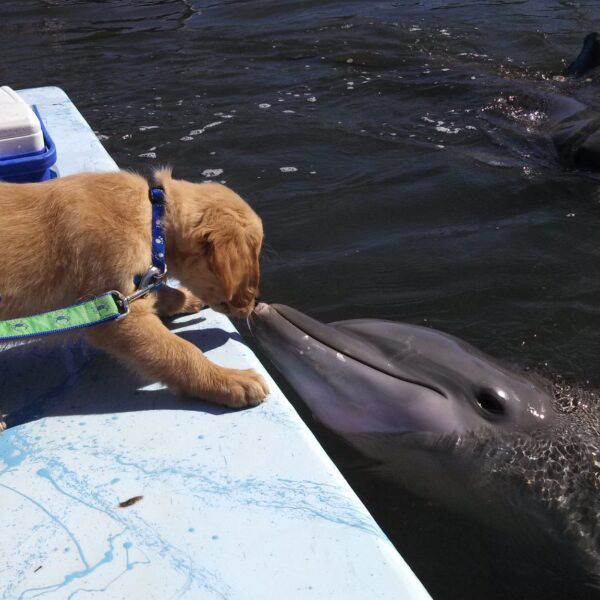 The unlikely friendship began when Gunner was brought to a port by his owner, Marie Blanton, and was introduced to Delta. Rather than barking or showing excitement, Gunner calmly watched as Delta played with her toys.
This calm demeanor caught Delta's attention and the two animals soon became inseparable, rejoicing and playing together every time they met.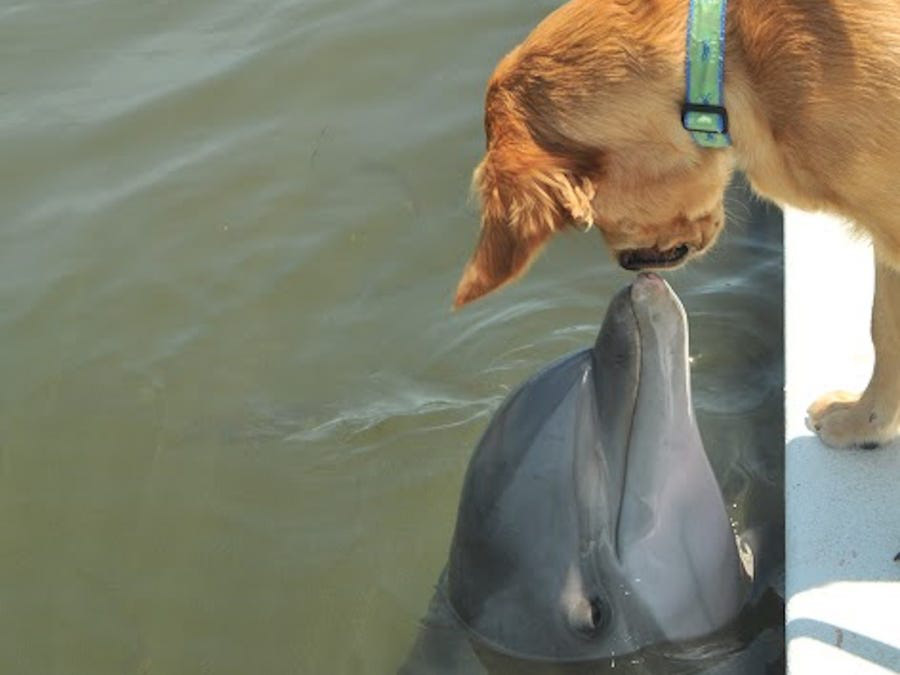 Despite Gunner's visits to the port becoming less frequent over time, his friendship with Delta remained strong. Now at 8 years old, Gunner still recognizes Delta immediately and the dolphin is always the first to greet him.
This heartwarming story of friendship between two different species serves as a reminder that true friendships know no boundaries. Despite their differences, Gunner and Delta have formed a lasting bond that has endured the test of time.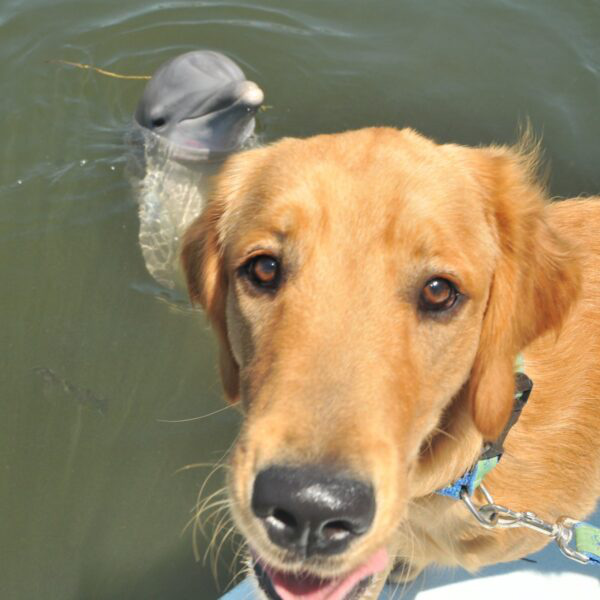 Dolphins are known for their friendly and mischievous nature, while dogs are considered to be loyal companions to humans. The friendship between Gunner and Delta is a perfect example of the unconditional love and affection that can be shared between animals and humans alike.