Cristiano Ronaldo, the Manchester United star, has hit out at comments attributed to him by Ballon d'Or organiser Pascal Ferre about Lionel Messi, branding them as "unacceptable" and "lies".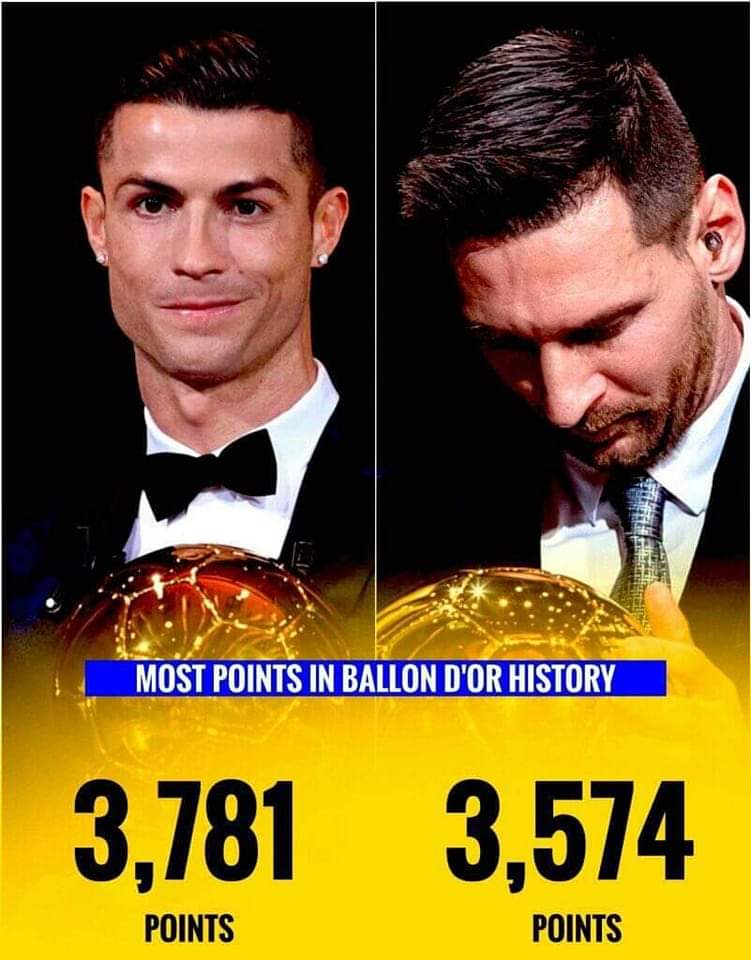 Ferre claimed that Ronaldo's primary goal is to finish his career having won the prestigious award more times than Messi. However, the Portuguese captain has denied making such remarks and said that it is "unacceptable" for someone responsible for awarding such a prestigious prize to lie in this way.
Ronaldo has previously stated his intention to win more Ballons d'Or than his Argentine rival.
He clinched the accolade five times, most recently in 2017, while Messi had six gongs to his name ahead of Monday night's ceremony. Ronaldo shares a famous rivalry with Messi, which was at its peak during their times on opposite ends of El Clasico at Real Madrid and Barcelona respectively.
Despite the controversy surrounding the comments attributed to him, Ronaldo remains driven in his quest to win more Ballons d'Or and set a new record in football history.