Cristiano Ronaldo scores again for Al Nassr in a 3-0 victory against Al Raed, adding to his impressive tally of 12 goals in 12 league games so far this season.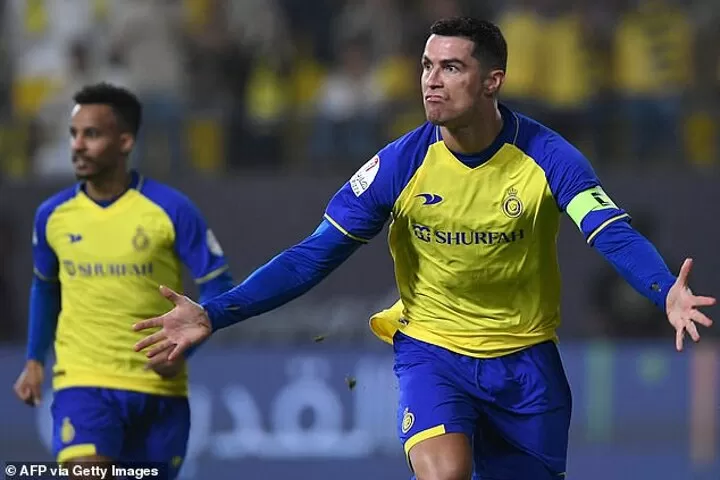 The Portuguese star put his team in the lead just four minutes into the game with a header from a cross by Sultan Al Ghannam.
Al Nassr doubled their advantage in the 55th minute with a goal from Abdulrahman Ghareeb, before Mohammed Maran sealed the win with a late goal in the last minute of the game.
The victory for Al Nassr sees them close the gap on league leaders Al Ittihad to just three points, although the leaders have a game in hand.
Ronaldo played the full game and was congratulated by his Al Nassr teammates after putting his team ahead. The win will boost Al Nassr's confidence as they prepare to take on Al Khaleej at home on May 8.
Ronaldo's move to Al Nassr has been the subject of controversy, with former club president Musalli Al-Muammar claiming that the club had been cheated. However, Al Nassr have denied these claims.
Despite this, Ronaldo has continued to perform well for his new club and has been instrumental in their recent victories.
The 38-year-old forward was left frustrated earlier this week when Al Nassr were knocked out of the King Cup of Champions by Al Wehda. However, his focus remains on helping his team succeed in the Saudi Pro League.
Al Nassr are currently in second place in the league, with a game in hand, and will be hoping to overtake Al Ittihad in the coming weeks.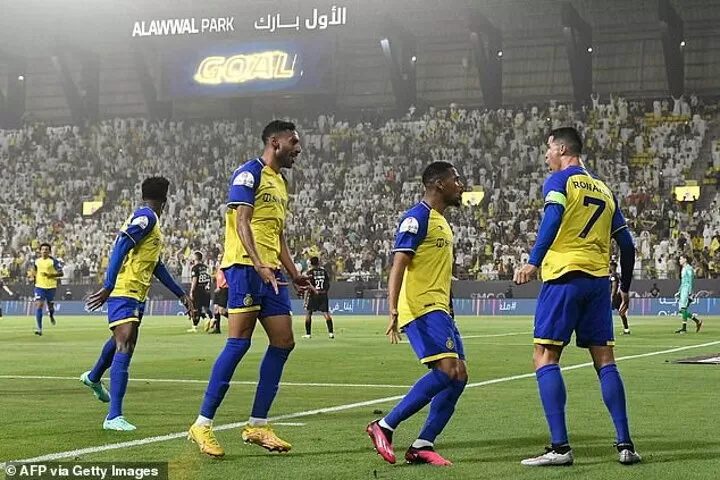 Ronaldo's performance in the Saudi Pro League has been impressive, and he has quickly become a fan favorite at Al Nassr.
His goalscoring ability and leadership on the field have been key factors in the team's success this season. As the season progresses, all eyes will be on Ronaldo and Al Nassr to see if they can secure the league title.