$60 million, equivalent to 1.4 trillion, will be the amount that Ronaldo calculates to spend to buy a new Gulfstream G650 jet to use as a means of transport for his family.
After going to Saudi Arabia to play football, Ronaldo sold the Gulfstream G200, which he considered narrow, no longer meeting the travel needs of his family of 7.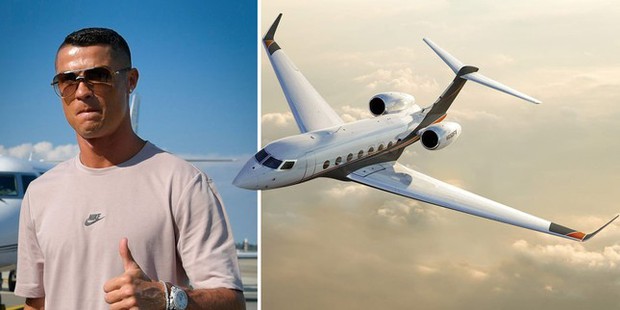 For the past several months, he has often used a private jet to serve his personal needs, but often this player hires from private airlines.
Only now, he decided to buy a jet. According to Spanish media, the 38-year-old is most satisfied with the Gulfstream G650, which is the type of plane he has often rented for many months.
This supersonic aircraft has a capacity of 18 passengers and nearly 3 tons of luggage, bringing many amenities. Powered by two rear-mounted Rolls-Royce BR725 engines with 16,900 lbs of thrust each, the G650 can take off with a pick-up distance of just 1.7km.
With a range of 13,000 km, the G650 is capable of flying directly from Saudi Arabia to any airport in Europe. In 2013, the G650 made a big impression when it flew around the world, breaking speed records and completing the trip in just 41 hours and 7 minutes.
The aircraft seats are fully upholstered in handmade leather. All single seats and divans can be converted into beds. The cabin has WiFi facilities, 42-inch flat-screen TVs, 4 video screens, amenities and spacious accommodation.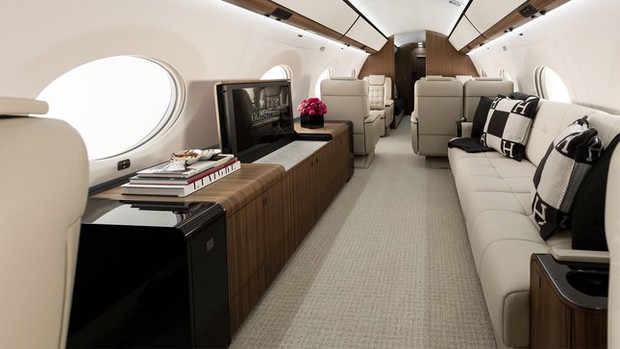 The G650 is in the top 3 of Gulfstream's most expensive aircraft, just behind the G650ER and G700 versions. It is also in the top of the most expensive private jets on the planet, losing to "super products" such as Bombardier Global 7000, Boeing Business Jet (75) or Airbus ACJ (100).