Prepare to be deeply moved by an extraordinary tale of friendship that transcends barriers and warms the hearts of people across the globe. In this captivating SEO article, we explore the inspiring decade-long bond between a compassionate fisherman, Nicholas Lewis, and a blind seal named Shauna. Discover how their inseparable friendship has become an emblem of love, resilience, and unwavering companionship.
Take a journey back to 2010 when Nicholas Lewis first encountered Shauna, a curious seal pup, at Peel Bay on the Isle of Man. Learn how their initial interaction sparked a connection that would stand the test of time. Explore the heartwarming moments that unfolded as Shauna began greeting Nicholas daily, forging a unique friendship between man and seal.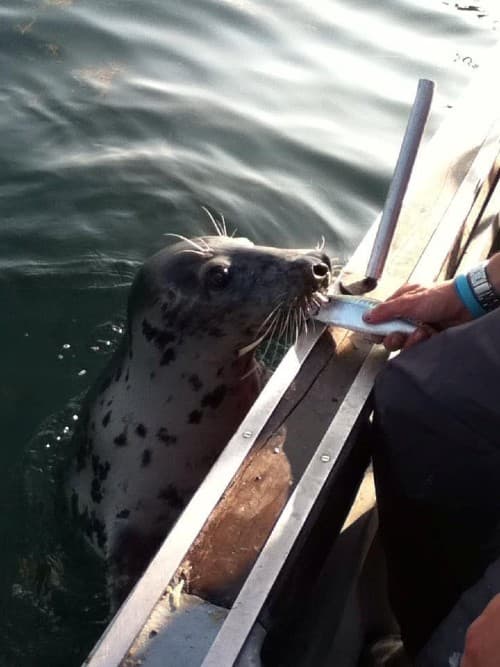 Delve into the extraordinary bond shared by Nicholas and Shauna. Witness the heartwarming routine of Shauna following Nicholas's boats around the bay, demonstrating her trust and affection for her human friend. Discover the depth of Nicholas's love for Shauna, whom he considers like his own child, and learn how their companionship has enriched both their lives.
Uncover the bittersweet turn of events when Shauna lost her sight, first in one eye and then in both. Explore Nicholas's unwavering dedication to caring for Shauna, ensuring her safety and well-being despite her blindness. Gain insights into the challenges they face together and the immense responsibility Nicholas feels towards his beloved seal friend.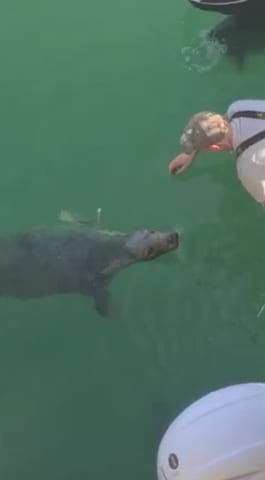 A lovely story reflect on the profound impact of Nicholas and Shauna's friendship. Explore how their story of pure love and unwavering support has touched the hearts of people worldwide. Witness the power of their connection as a source of inspiration, reminding us of the resilience of the human-animal bond and the capacity for empathy and compassion.
As we conclude our exploration of the remarkable friendship between Nicholas Lewis and Shauna the blind seal, we are reminded of the transformative power of love and friendship. Their inseparable bond serves as a testament to the resilience of the human spirit and the capacity for animals to bring joy, comfort, and a sense of purpose into our lives. May their heartwarming story continue to spread love and inspire others to cherish and protect the remarkable relationships that exist between humans and animals.